Unique patented American technology for the most effective and economical disinfection of the whirlpools and swim spas in the world.
The most intensive disinfection effect 99.9% reached even thanks to radiation of ozone O3 application by using the Synergy UV Lamp absolutely without any side effects!
Comparison of technologies
Classic ionizer vs SYNERGY DISINFECTION SYSTEM by CS®
SYNERGY DISINFECTION SYSTEM

The most intensive and strong disinfection effect
Synergic boosted effect of radiated ozone
99.9% water sanitation of each equipment
Combination of technologies creates extremely strong oxidizing mixture
Useable even for cubage under 10 000 liters
0% use of disinfection
Crystal clear water without any smell
The strongest disinfection effect
Elimination of disinfection dosing
Minimizing of service expenses on water sanitation
Absolutely no side effects
Possibility to install in any equipment
Classic ionizer

Water still slightly cloudy
Very low rate of disinfection effect about 15-20%
Continuous spread and growth of organic dirt
Mostly insufficient effect for high water cubage
Possible appearance of resistant bacteria
Necessity of continuous dosing of chemicals
Necessity of longer filtration period
Thanks to boosted synergic output of generated ozone in the center of a tube followed by UV radiation the disinfection effect is rated as the most effective in the world. This unique combination of both technologies creates an extremely strong oxidizing mixture in the water with the most effective sanitizing potential that leads to a rare effect of hydroxyl radicals in the water.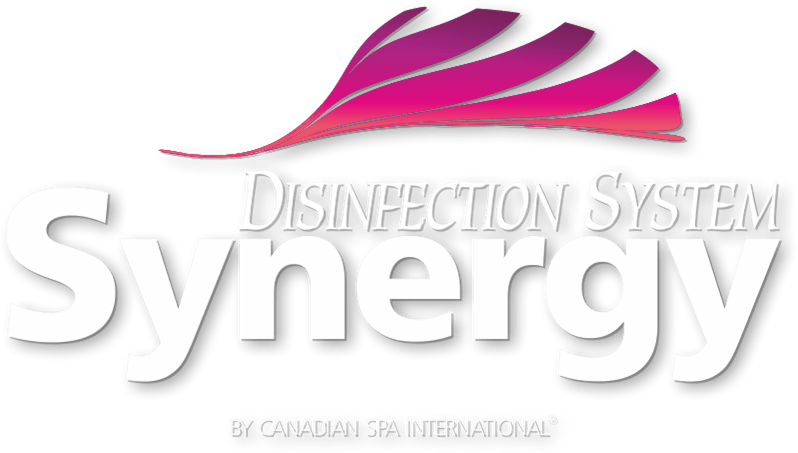 Advantages of Synergy system

for effective disinfection and water sanitation
Suitable for whirlpools of cubage 10 000 liters
Synergy tested for use in bigger tanks.
No side effects
Bacterial UV-C sanitation with advanced oxidizing process guarantees pleasant water bath without microorganism and bacteria.
Maximum effect of disinfection
Patented micro-ozone technology with inbuilt injection system.
Saving expenses
Synergy DISINFECTION SYSTEM is the only dual sanitation technology (ozone + UV) and thanks to its effect and reliability saves your money for disinfection dosing.
The best in its class
Power of two in one in combination with minimum maintenance ensures perfect technology in its class.
Suitable for whirlpools of cubage 100 liters
This type of ozonizer is suitable for i.e. aquarium disinfection.
No UV technology
Missing UV technology aimed at water care that reaches the best results.
High expenses
Use of classical ozonizers causes higher expenses on additional chemicals used for water care.
More than 82% unprotected water
Uncontrollable number of bacteria remains in the water – this may cause side health effects and skin diseases.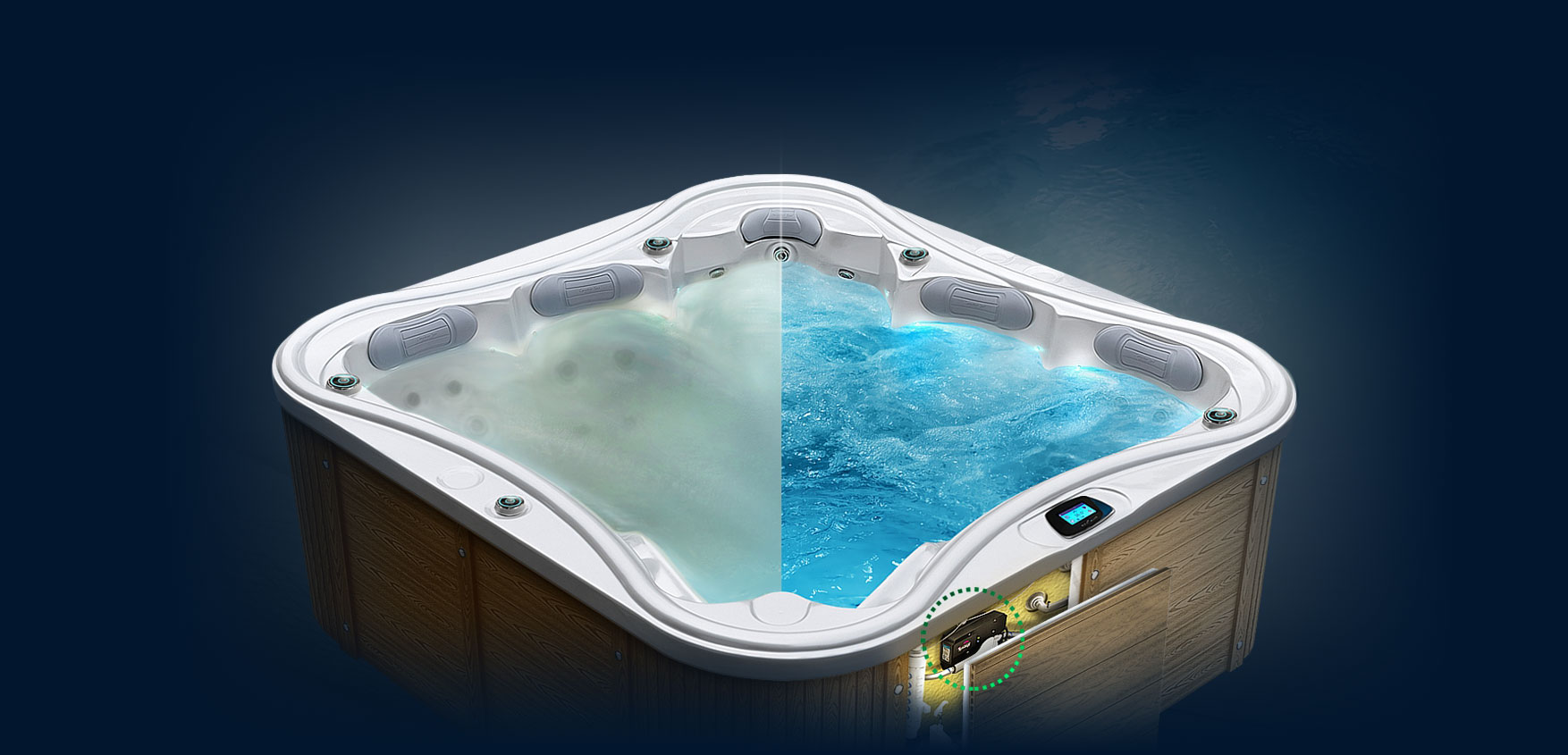 Bolívarova 2059/26
169 00 Praha 6